It's fair to say that 2020 has brought a lot of disruption to the workplace, as the coronavirus pandemic has left no industry untouched. We are seeing amazing innovations in a variety of sectors as organisations strive to survive the economic impact. Shipping containers have been transformed into vaccination centres by Waugh Thistleton and Presto have introduced contactless dining kits to help restaurants around the world open their doors to diners. Kiosk technology for temperature scans is amongst the significant innovations, allowing organisations to read temperatures of individuals entering their premises.
In this post, we'll be taking a look at temperature scans in more depth – covering everything from what technology is currently available on the market, and how these tools could be used to orchestrate a safe return to the workplace.
What temperature scan technology is currently on the market?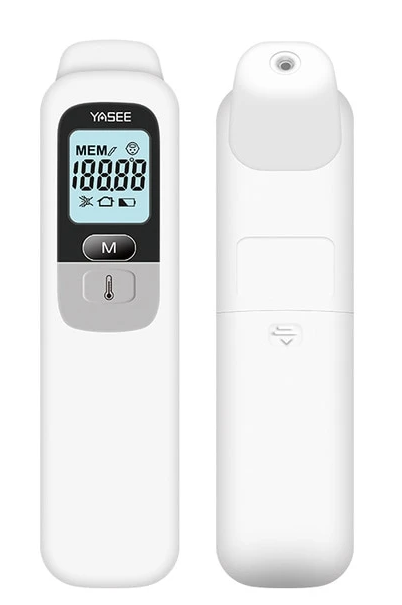 As it stands currently, there are multiple options for people looking into temperature scan technology right now. There are some handheld pieces, which are being used around the world to scan and test people before they are allowed entry to a public building or workplace.
These handheld devices have shown varying success rates, which has been interesting. While some sources are firmly backing handheld scanners to be effective and meaningful, other sources – as noted in this New York Times article – are declaring them to be useless. It will be interesting to see how this debate unfolds as 2020 progresses.
The other type of technology that is currently in high demand is temperature scan kiosks and booths. These standalone booths offer quick, accurate temperature scans and are in particularly high use by large corporations. They're worthwhile investments and can be essential for keeping workers safe.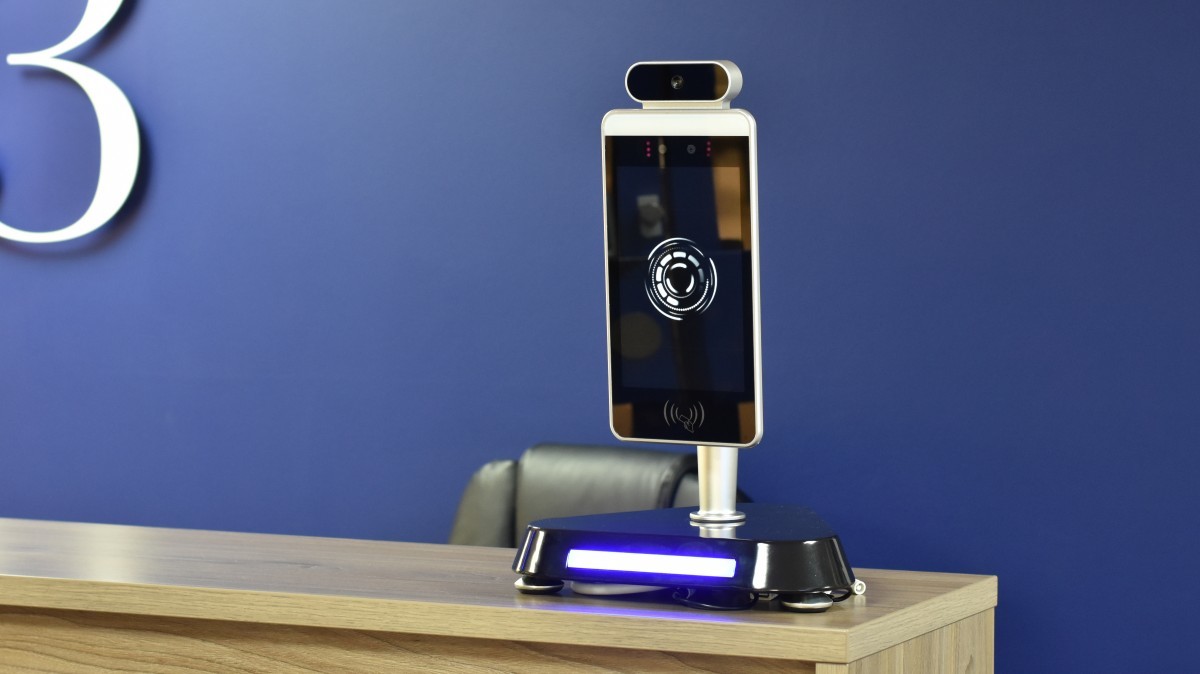 It will be interesting to see which type of technology takes precedent as we head further into 2020. As both are in use currently, many companies are still undecided on which option they should be using to keep employees and clients safe.
What relation do temperature scans have to the pandemic?
To make sure that we're all on the same page, let's take a look at why these types of technology are currently in use. As noted in this Protocol article, temperature scanning technology is currently in use as a way to spot people who may be infected with the coronavirus and to prevent them from coming into a shared space like an office.
These scans cannot spot asymptomatic people, of course, but they're brilliant for spotting people who have symptoms of the virus. After all, the temperature is a key way to spot viruses, and these scans could be an essential tool for protecting people as they try to get back into their normal daily routines with work.
How could they be useful for returning to work safely?
Being able to spot people with the coronavirus before they enter the workplace would be an essential way to keep both the person with the virus and the workplace safe from harm. People with the virus should be kept safe from further harm and should be supported by their employers, and the other staff members should be kept safe as well.
Stopping further spreads of the coronavirus in workplaces is an absolute essential as we head back into work this year. Being able to spot high temperatures is a key part of this, and could play a huge role in orchestrating a safe working environment. If you're an employer looking to protect your staff, it could be good to look into this technology further today.
Another key way that temperature scans could be useful in the safe return to work is that they could provide some well-needed reassurance to employees in the workplace. Knowing that there are innovative products in place to spot people with the virus can be very reassuring.
Generally speaking, temperature scanning technology can be hugely beneficial for the health and wellbeing of staff in the workplace- both from a physical and a mental perspective.
How might they be implemented?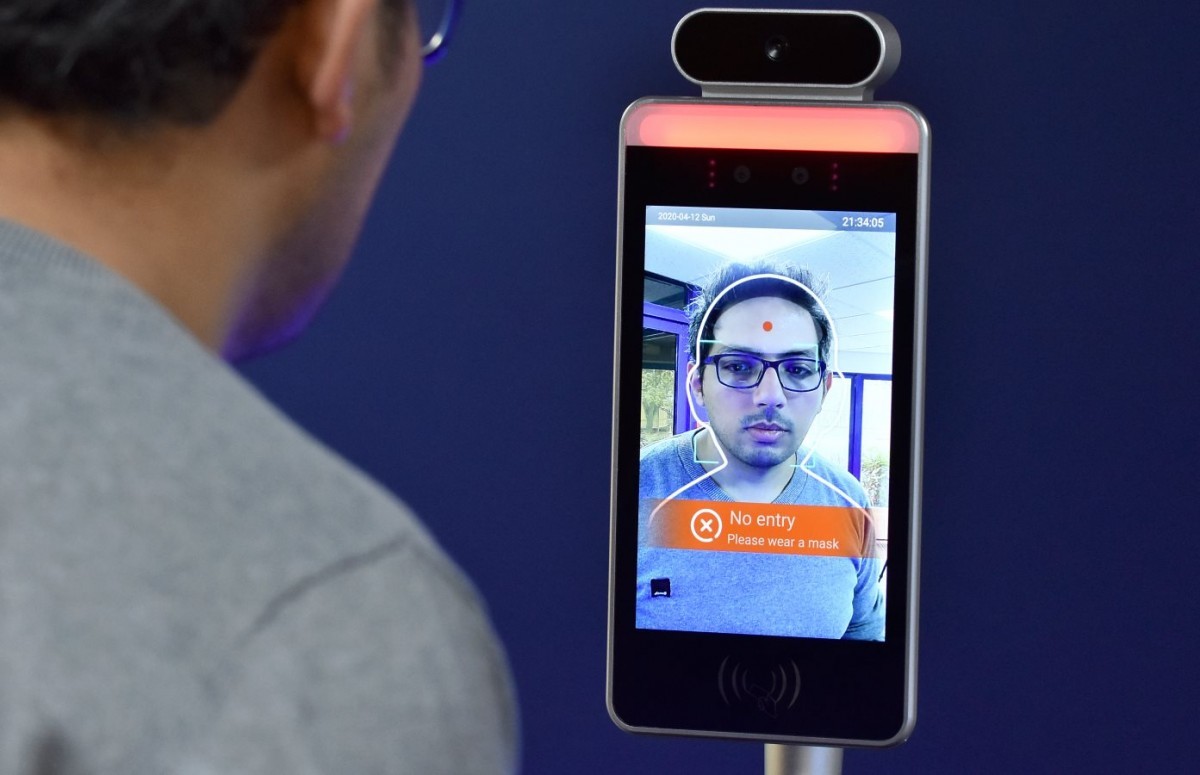 Many people who are currently using temperature scanning technology are installing scanners or kiosks at the entrance to their workplace, in order to find people with high temperatures before they head into the workplace. The same can be said for people using handheld scanners- the main point of entry to a workplace is the key point for implementation.
One of the main aims that we believe should be considered when implementing technology like this is subtlety. It's vital that employees know the technology is there so that they can feel safer and more secure, but making efforts to make sure that the technology isn't invasive, intimidating or off-putting is equally important in regards to mental health.
The global community
As you can see, temperature scanning technology is a hot topic right now, and we're sure to see many more companies moving to implement it to keep their staff safe throughout 2020.
After all, staff safety should be one of the main concerns as we head back to a state of normalcy across the world. Keeping employees safe and in a positive working environment is vital for making sure that things can keep moving forwards wherever possible.
The innovation and technological advancement demonstrated by companies in recent months to get tools like temperature scan kiosks out to companies all around the world has been truly inspiring. The effort from the global community to get back to a state of normalcy has been incredible, and here at LamasaTech, we're proud to be a part of it.
Here at LamasaTech, we specialise in kiosks, digital displays and personnel management solutions for businesses all around the world. Our body temperature kiosks are made to be accurate, quick and effective when installed in the workplace.
Want to find out more about our temperature kiosks? Please visit our webpage to see a video of our kiosks in action. To get in touch please click on our live chat bubble or send a message here.