The Coronavirus disease known as COVID-19 is a global pandemic that began in China in 2019. Now, it has spread all over the world. The virus has affected many aspects of our daily lives and has thrust many economies into crisis. This pandemic has threatened the success of many organisations that employ so many people around the world. Organisations are now striving to operate in a new normal, where they can resume operations in some way to maintain revenue and protect jobs, and with this comes the challenge of preparing workplaces for COVID-19.
In this post, we examine how organisations can prepare workplaces to prevent the spread of COVID-19, by doing their utmost to provide a safe and clean environment for personnel, visitors and customers. [blank_space height='3em']
Preventative Measures for Workplaces
The key thing employers must do while preparing workplaces for COVID-19 is to make clear and simple guidelines for everyone to follow. Communication provides peace of mind for everyone in the workplace and ensures no one is compromising the measures you have put in place.
Here are some key preventative measures which could be included in your guidelines: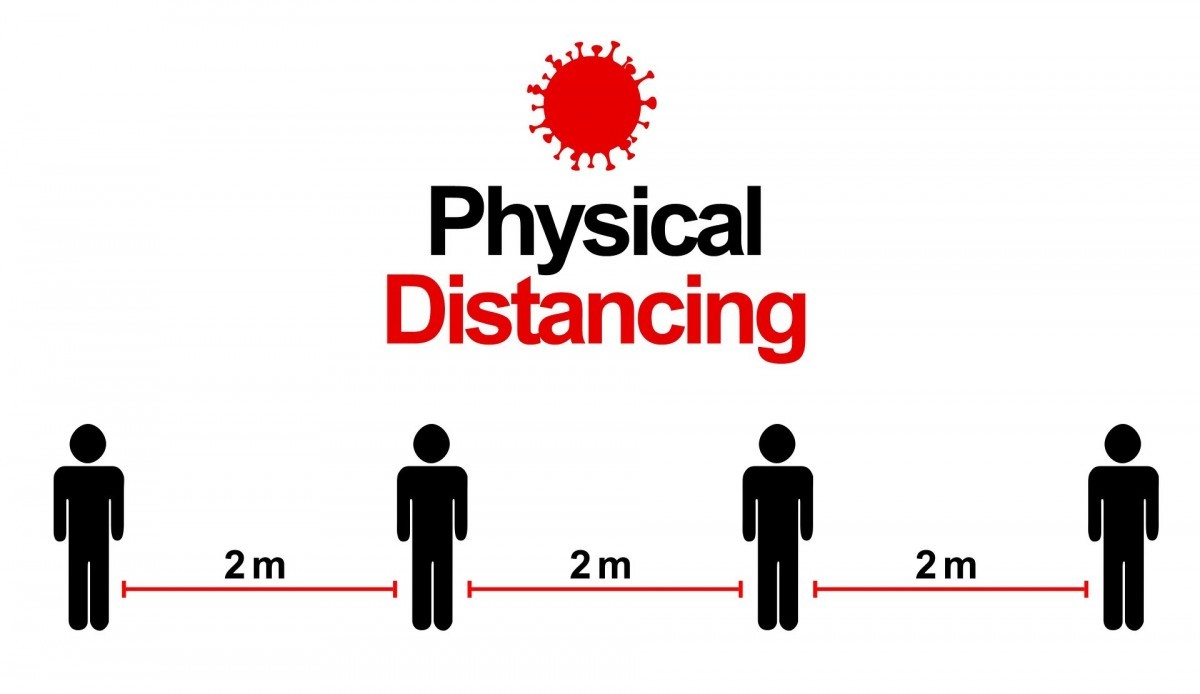 Before opening, the workplace must be hygienic and clean. There should be daily cleaning of surfaces such as tables, desks, and floors and objects like keyboards, mouse, door handle, telephones.
Social distancing (at least 2 metres) between employees should be maintained. This will normally require separating and spacing out desks and counters. It could mean that staff numbers are reduced to be able to maintain this. For example, corporate offices may wish to have staff on a home working and office rotation so that only half the workforce are in the office at one time to allow for appropriate distancing.
Employees may be equipped with PPE such as masks and gloves as appropriate.
Run temperature checks on your staff and visitors using non-contact temperature kiosks or handheld thermometers. Any individual with a high temperature can be advised to return home and self-isolate or present to a medical centre for testing.
New equipment for the workplace may need to be put in place, such as protective screens which create a social distancing barrier and touch-free bins for rubbish disposal
Use digital signage to communicate key messages with your workforce easily – such as social distancing reminders, PPE pick-up locations, and other reminders to follow guidelines.
Frequent handwashing should be encouraged using signage, email reminders or in health and safety briefings. Employers should ensure that antibacterial handwash is available in all toilets and washrooms. Hand sanitiser, with an alcohol percentage of 60% and above, could also be provided in key contact areas such as halls, doorways, stock rooms, offices and till points.
Business travel should be addressed in guidelines, and where possible all business trips and appointments should be transferred to online video calls until further notice.[blank_space height='3em']
Procedures and Policy Development for Employees
Employers should produce clear policy documents to be shared with staff which should clarify how to self-certify if you need to self-isolate and what to do if you or someone in your household must shield for health reasons.
Policies could include:
Guides and information about COVID-19 to be circulated with staff to ensure they are aware of symptoms and signs that they could have contracted the virus.
A clear reporting procedure for employees that are self-isolating. This is key to trace and prevent any further spread by identifying other employees that have been in contact with the employee that has symptoms.
An anonymous hotline or inbox for employees to voice or report any concerns over measures in the workplace
How to access the healthcare provided by the employer if required[blank_space height='3em']
Developing and Implementing Flexible Procedures
Providing flexibility in processes and policies is key at this time where the situation is dynamic and constantly shifting. This could look like:
A change in absence procedures where employees can self-certify for a longer period without a note from a doctor or health professional, as this may not be possible or safe to attain.
Making amendments to your sick leave so that employees will not be penalised for self-isolating
Providing additional equipment to enable employees to work from home in a productive and safe manner – this could range from the provision of a mobile/device laptop to a desk or worktop
Making a change to working hours, such as creating new shift patterns which allow for fewer people in the workplace at any one time
Working from home becoming the norm for all workers, with the working from home policy updated to reflect this
In this global pandemic, we all need to work together and take all the preventative measures in our power to prevent virus spread. Employers have an obligation to prepare workplaces for COVID-19 to provide peace of mind for their staff and anyone individuals who enter their facilities.
[divider style='left']
You can find more information on our automated temperature check kiosks here or on our digital signage system here.
[thrive_megabutton mt="Contact us" st="" color="green" link="https://www.lamasatech.com/contact-us/" target="_blank" align="alignleft"]