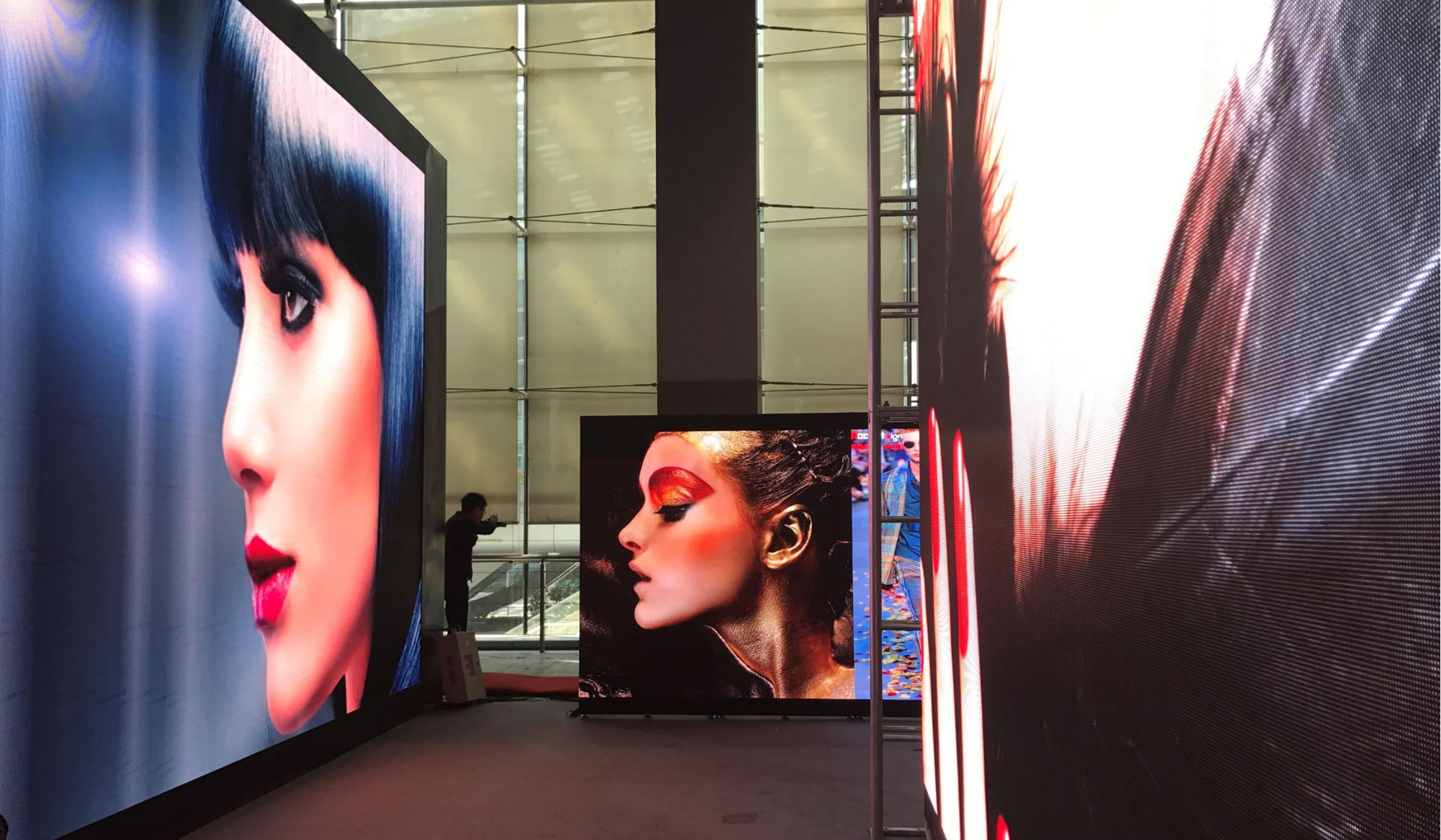 Looking for inspiration for your digital signage project? Discover some of the most creative uses of digital signage technology.
The age of simple, static signage as an effective and engaging tool for marketing, information and wayfinding is had long been over. Organisations are looking for exciting ways to use digital signage to promote their products and brand, as well as display useful information.
Need some inspiration for your upcoming digital signage project? Let's explore some of the most innovative and exciting uses of digital signage technology.
Augmented reality
Many marketers are turning to augmented reality technology in order to create engaging experiences that raise the profile of their brand. In recent years digital signage technology has begun to be integrated with augmented reality.
Pepsi utilised digital signage in a particularly engaging and exciting way with their augmented reality bus stop advertising campaign. A digital signage display was installed on the side of a bus shelter that mimicked the effect of a window onto the street behind. This was actually a feed from a camera located on the back of the display. Realistic 3D models were then overlayed onto the feed depicting UFOs hovering in the sky and tigers wandering the streets.
Not only is this one of the most effective uses of digital signage technology for engaging people on the street, but it also proved massively viral, gaining millions of views on YouTube and thousands of shares on social media.
Take a look at Pepsi's video for their campaign below to see some of the incredible reactions their digital signage technology garnered.
Interactive games
One of the most creative and engaging uses of digital signage technology is using interactive games. Typically based on already existing mobile game mechanics that many players will be familiar with, digital signage games offer a simple yet hugely effective way to get more people to engage and excited by your brand.
Want to make digital signage games even more engaging? Create a leaderboard for players to compete on high scores. Some brands have even combined these with competitions where the players with the top scores receive special prizes and offers.
Wayfinding
There was a long period of time where static, non-interactive maps were the only real way to navigate your way around premises. With the advent of digital signage technology, there are now almost limitless possibilities when it comes to displaying wayfinding information, including:
Interactivity: many digital signage displays are touch-enabled, so you can tap, swipe, pinch and zoom to explore the map in more detail. Touch-enabled wayfinding signage allows you to tap on two locations on a map and automatically be shown the quickest route between them.
Mobile integration: digital wayfinding platforms often allow you to look for a route and then send that to your mobile device so you can take it on the move and minimise the chances of getting lost.
Trying to find a provider of wayfinding signage technology but aren't sure what to look for? Check out our guide to finding the perfect wayfinding signage design firm.
Social media
We're now at a point where user-generated content – particularly social content – is often just as integral to a marketing campaign as content created by the brand itself.
Integrating digital signage technology with social media feeds is a fantastic way to engage people with your social campaigns and feel more connected with your brand. For example, you could run a Twitter hashtag for your campaign and have the feed of Tweets in that hashtag displayed on a digital signage screen. If you're looking for something more visual, you could display a gallery of Instagram posts that include a particular hashtag or location on your digital signage screen.
If you're looking for a digital signage provider that combines signage technology with bespoke software development, project management, installation, support and training, look no further than LamasaTech. We're a forward-thinking, project-focused digital technology company with a fantastic reputation for digital signage projects. Many digital signage providers will only help you with the hardware, we believe a more holistic approach is far superior. We'll work closely with you on every aspect of your project, from planning and installation to dedicated after-sales support and training.
Not only will we provide you with high-quality digital signage technology, we will collaborate with you on every aspect of your project, including:
Pricing and quotation
Customisation
Hardware production
Software development
Project management
Installation, after-sales support and training
At LamasaTech we'll work with our clients to provide them with the digital signage solution that perfectly meets their needs. No matter how large or small your project, nor how demanding your requirements are, we'd love to help bring your project to life. Even if you're unsure on you want to use signage technology in your organisation, we're more than happy to discuss with you the many uses of digital signage and how they can help you achieve your goals.
For a free, no-pressure consultation for your wayfinding signage project, get in touch with a member of our expert team, we'd be more than happy to discuss your project.