Immersive, interactive experiences are in high demand, and arguably nowhere is this more true than in museums and the arts.
Museums, galleries and arts venues have always aimed to engage with their exhibitions and displays, but the demand on these venues to create more and more immersive and interactive experiences continues to grow. Moreover, the definition of exactly what constitutes "engaging" is constantly shifting, to the point where culture venues are in a constant race to be at the cutting edge.
As a museum, it's quite understandable to admire immersive, interactive experiences for the way in which they engage and entertain, but it's also not unusual to approach them with a fair amount of skepticism. It's common to see new technology and experiences as fads, but is that fair? Let's find out.
Engaging the senses
The most pressing question you'll probably have when it comes to interactive experiences is "are they actually any good?"
Good question! It's a difficult one to answer objectively, as everybody has different tastes and requirements, but we think there's one particular criteria that you can use to gauge the effectiveness of an interactive experience: on how many levels does it engage the user?
The most vital aspect of creating immersive, interactive experiences is that – in order to be truly effective – they have to engage on a multi-sensory level.
Looking for a guide on creating engaging interactive experiences? We've got you covered!
Sustainability
With the increased popularity of immersive, interactive experiences, some people have questioned its sustainability given the initial cost. It's completely understandable to have concerns, especially when so many of these experiences rely on new, emerging technology. Who's to say there won't be a huge shift in technology in a couple of years time leaving my interactive experience obsolete?
Well, honestly, this is a risk, but only if your immersive experience isn't particularly compelling in the first place.
So, we've put together a list of some of our favourite interactive experiences to give you some inspiration.
Some inspiration
Curious about what immersive, interactive experiences look like in reality? Here are some of our favourites from around the world, as well as a few of our own projects.
James Turrel
American artist James Turrel is fascinated by light and space, and employs creative use of light to create immersive experiences that play with the viewer's perception. Turrel's Shallow Space Constructions (pictured top-right) uses controlled lighting to challenge the viewer's depth perception.
While not strictly interactive, Turrel's work embodies the immersive experience expertly.

Images: James Turell
Storyworld – Immersive storytelling room
We were approached by The National Centre for the Written Word to create an digital storytelling experience for their young visitors.
We created an immersive, engaging storytelling room: Storyworld.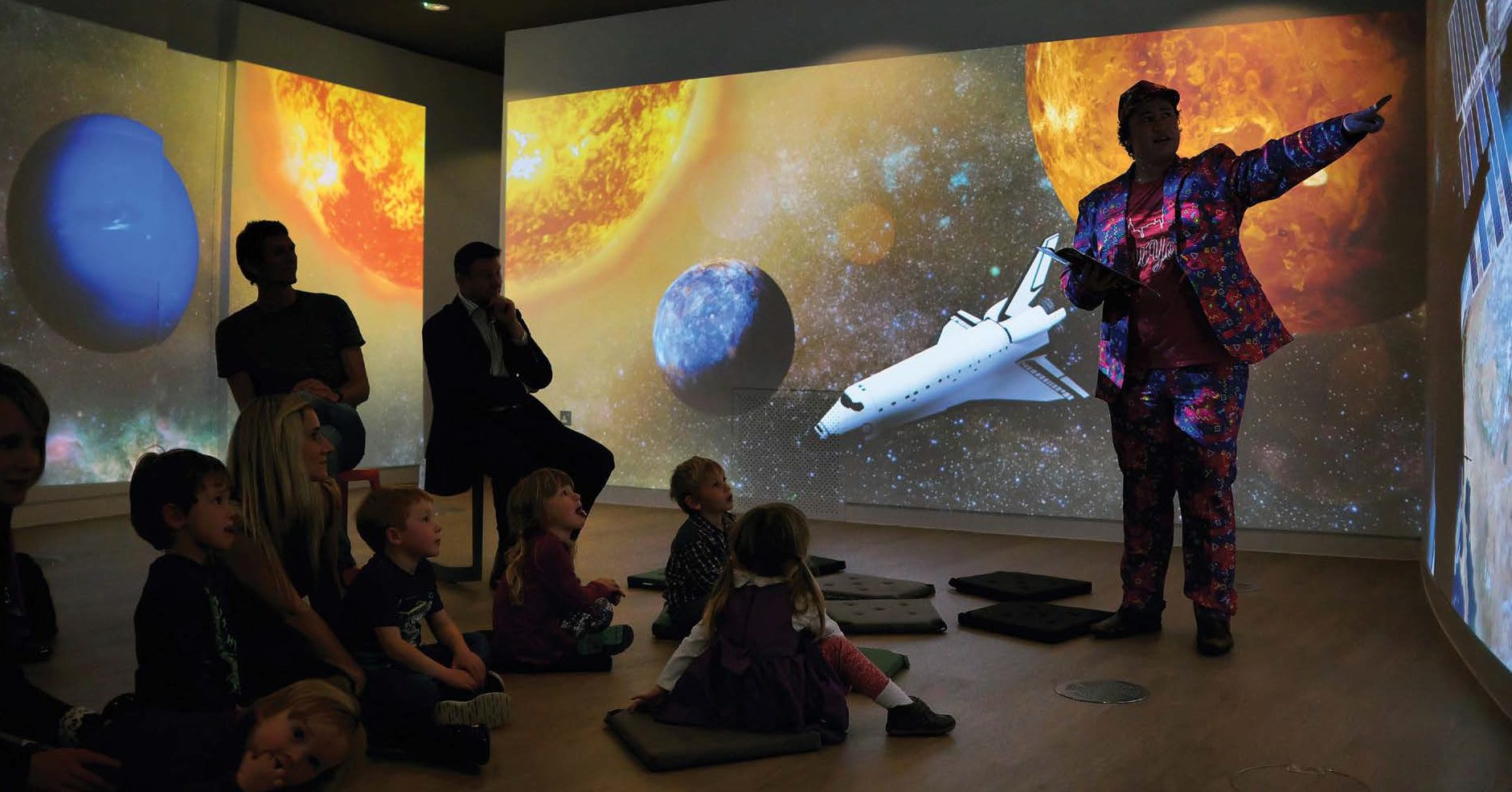 Combining projection and audio technology with the work of real-life storytellers, children can be transported into the stories they're being told.
You can read more about our work with The National Centre for the Written Word in our case study.
Rome's Invisible City VR Experience
Virtual reality has been the hottest topic in tech for a few years, and it's been quickly adopted in museums and cultural venues.
This immersive experience takes you on a 3D virtual reality tour of Rome's magnificent Pantheon and the underground quarry the Romans mined to build it.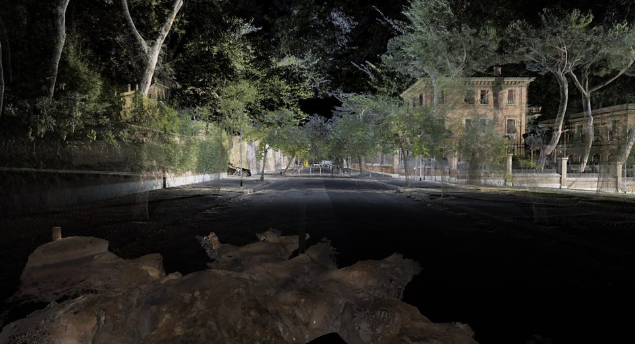 Check out Rome's Invisible City for yourself.
Woodhorn Museum – Winding House No2
It's important, when creating historical immersive, interactive experiences, that you respect the history of the subject matter. We did exactly that while creating an immersive exhibition for Woodhorn Museum's Winding House No2 exhibition.
Using a combination of digital projection technology and high-quality audio, we created an immersive, historically-accurate experience that took visitors through the history of Woodhorn museum's Winding House No2.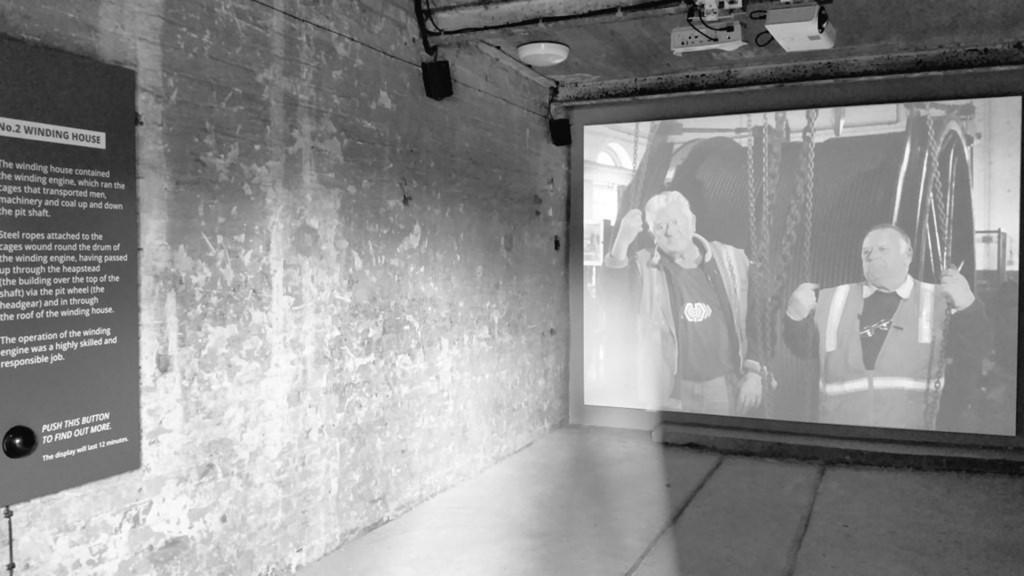 You can read more about our work with Woodhorn Museum in our case study.
At LamasaTech we love the technology that's making digital experiences more immersive and interactive, and we want to bring them to you.
If you're looking for a great way to engage, inspire and entertain with digital technology, Get in touch with a member of our expert team for a free consultation.