Client
Woodhorn Museum & Northumberland Archives is located at the heart of the original colliery at Woodhorn. No.2 winding house was created to house a second winding engine providing a second exit for the men working underground. It is the last Victorian engine house in Northumberland to still contain a working winder.
Objectives
The exhibition building was previously used as a storage room and although there was access to the winding wheel on the top floor this was extremely limited. LamasaTech were asked to plan, design and create a dedicated exhibition interpretation area for No.2 winding house that would be informative, engaging and accessible to all visitors.
Solutions
We designed and developed three unique projections for the exhibition, all of which were engaging, educational and historically sound.
Animated Mineshaft
The first digital feature was an animated mineshaft, projected onto one of the original brickwork walls providing the perfect backdrop for this authentic content. The projection creatively visualises exactly what a mineshaft would look like, featuring animations and movements of the men, materials and the cage shown moving up and down the shaft.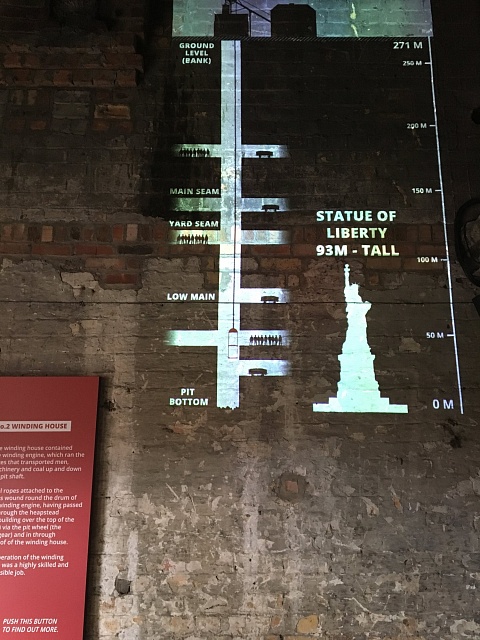 We used maps of the mines to accurately create the mineshaft scale and created realistic movements of the cages and suspension ropes based on travelling speeds. Facts and creative guides fade in and out flawlessly, naturally educating the visitor at each step. All of this coupled with an immersive soundscape recorded from the winding machinery itself and archived soundtracks, really brings this feature to life and transports the audience to a different time.
Interview video
For the second projection, LamasaTech filmed and directed an interview video in which two ex-windermen are featured. We planned, directed, filmed and fully edited this film clip adding independently recorded audio to create a realistic and immersive soundtrack.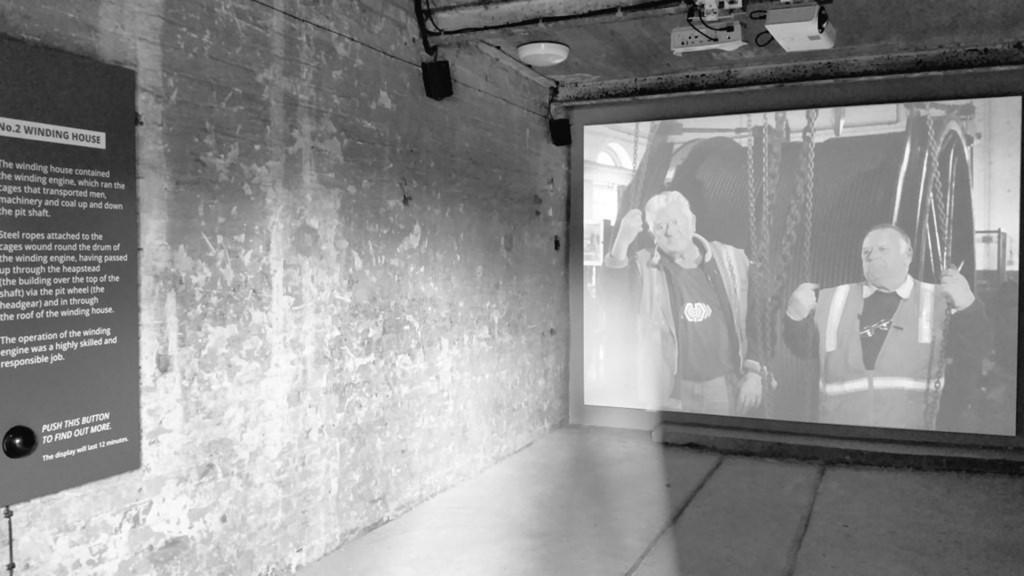 Timeline
For the third projection, we used archived audio images and video media to create a storytelling timeline to engage and inform the audience from a firsthand perspective. The team at LamasaTech edited the audio, images and videos to ensure the highest sound quality and the best visual experience possible. LamasaTech also handled all editing and production, ensuring all copyright laws and credits were taken into consideration.
Technology
Creative Concept Presentations and Consultancy
All AV Hardware Supplied, Installed and Maintained:

2 x HD DLP Projectors, 1 x HD LED Projector
1 x Dell Tower PC with Matrox Quad HD Card
6 x Concord DALI Spot Fixtures
1 x USB to DMX to DALI Convertors / Configurators
4 x Mini-DP/HDMI over CAT6 Extenders
1 x 200W RMS Digital PA Amplifier
4 x 50W RMS Full-Range Speakers
1 x Induction Loop System

All AV Software Supplied, Installed and Maintained
Full Audio Visual Production
Control PC & ShowMagic Show Control Software
DMX – DALI Lighting Control Interface
DDA & Equality compliant
Content subtitled and subjected to copyright laws
Results
LamasaTech is pleased to announce that the exhibition has been a tremendous success, boasting a large turnout for the opening of the exhibition and a high footfall every day since.
Curiosity and interest surrounding the project were generated from the initial stages, with the LamasaTech team even experiencing visitors requesting to walk around the exhibit during the installation process. There has been exceptionally positive feedback surrounding the exhibition overall, shaping the project to be a perfect blend of entertainment and interpretation.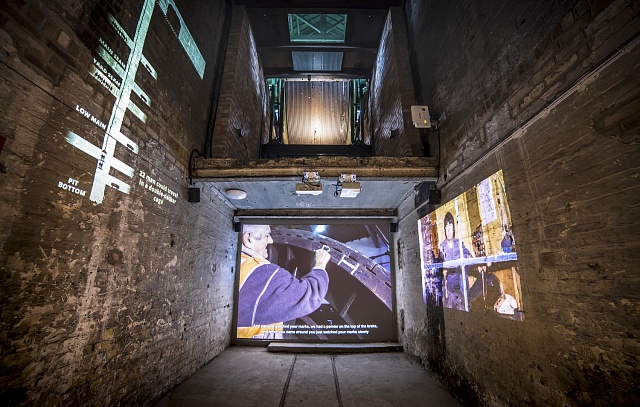 Client Testimonial – We were really impressed by the level of contribution, commitment and dedication Louis and the rest of the LamasaTech team demonstrated throughout the 6-month Winding House project. They took on board the interpretive concepts we put forward and came back with very creative AV solutions to make them into a reality which exceeded our expectations. We will certainly be working with LamasaTech again on future AV projects and would not hesitate to recommend them to other museums." – Jo Raw, Assistant Director of Woodhorn Museum