This post has been written to provide general guidance, a better understanding of what's required and the real costs involved when implementing Bluetooth Beacons for your business.
In the US, Beacon technology – small Bluetooth enabled sensors that connect with nearby mobile devices – is booming. By the end of 2016, 85% of the top 100 retailers will have deployed beacons in-store. The uses of Beacons span almost every sector, including: hospitality, leisure, education, travel, logistics, healthcare and events/exhibitions, to name just a few.
If you aren't aware of the power of Beacons (or iBeacons, as Apple call the technology for their own platform), then let me give you a brief overview of this simple, yet fantastically powerful, digital medium.
Beacons are Bluetooth Low Energy (BLE) devices, which fit in the palm of your hand, and are capable of broadcasting a unique 'identifier' to nearby mobile devices such as smartphones and tablets. This identifier triggers a certain action from the mobile device when in proximity – such as sending push notifications, instant mobile check-ins, enabling mobile payments and location way-finding (via geopushing).
Depending on the hardware, a Beacon can trigger an action on a mobile device from 1cm up to 450m away – with indoor and outdoor versions available. Through the unique identifier functions, Beacons are also able to send personalised content to a user's mobile device, meaning every action triggered can be tailored to the person viewing it.
With this form of scalability, personalisation and numerous uses, it's no wonder the technology is being rolled-out en masse across the US. Retailers are the early-adopters of Beacons, with the main uses being pop-up marketing messages and location tagging / tracking in-store.
So why hasn't the UK market welcomed Beacon technology with open arms?
Although there are organisations in the UK beginning to adopt Beacon technology – Regent Street in London uses Beacons to send shoppers personalised offers based on the stores they're passing-by – there hasn't been a huge uptake as we've seen in the US.
With Beacons costing from as little as just £10 (even the long-range outdoor Beacons cost under £50), it's a brilliantly affordable bit of kit. However, that's just the cost of hardware…
Using a Beacon to its full capacity means planning, developing and producing digital content and a back-end system to manage it all. This typically involves collaboration between marketing, sales, design, infrastructure and technology teams. The time and effort involved in adopting Beacons and creating an effective environment for them can be a strain on your resources.
The other issue most organisations face is not having the mobile platform on which to present their beacon actions. As you can't just communicate with any Bluetooth enabled device, your target market must have either the right OS or your app installed on their mobile device.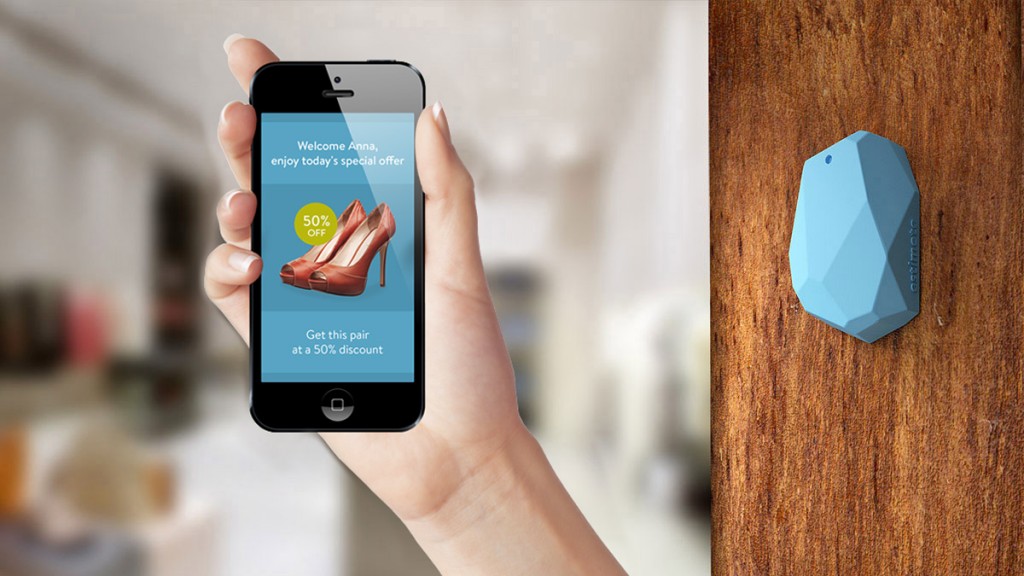 What does this mean and what will it cost?
Okay, so the beacon hardware is cheap and it lays the foundation for everything you need to attract the attention of, and drive revenue from, your target market. But what else do you need to get your business up and running with a successful Beacon-based project?
1. You need an app
While there are future developments for app-less Beacon communication (via Passbook on iOS and Google's experimental 'Physical Web'), there's not currently a platform besides a mobile application which provides the same usability.
As many businesses still see apps as an unnecessary evil – one that's costly, time-consuming and difficult to manage – you can see why there's a reluctancy to develop an app just to use Beacons with.
However, apps are now at a state where the gap between functionality and cost-effectiveness has just about been bridged. From as little as £5,000, you can have an app developed that provides a range of features to your users and has integrated Beacon technology for all the lovely marketing and location services on offer.
If you already have an app, it's simple to adapt it for use with Beacons with some minor back-end developments.
2. You need a strategy
It's no good just plonking Beacons around and setting them away to distribute pop-up messages. You need a clear strategy for the use of Beacons; utilising their ability to personalise communications and lead your users in the right direction (either to a physical or virtual product or location).
With the right system in place, Beacons become an intelligent and reactive tool in providing your target market with exactly what they want (or need) to see and do, exactly when they want (or need) to see and do it.
3. You need to measure it
Collecting data from your Beacons is one of the most important factors in creating a successful campaign. Understanding the demographic and behaviour of your users allow you to further develop your own customer experience and strategy in line with the latest trends – oh, and when I say "latest trends" I quite literally mean reacting to changing customer needs, minute-by-minute, with a progressive real-time solution. An impressive and essential tool for battling the constantly changing market demand.
4. You need development
It's easy enough to say that the content you're providing your users with will always be fresh, engaging and entertaining, but given the rate of market-trend changes (as well as your own internal changes and updates), you may be creating new content and features more often than you think.
As soon as someone decides the content being shown to them isn't relevant or is too repetitive, they'll lose interest. Whether it's done in-house or through external marketing and design teams, developing your content in-conjunction with user needs is a crucial element involved with effectively using Beacon technology.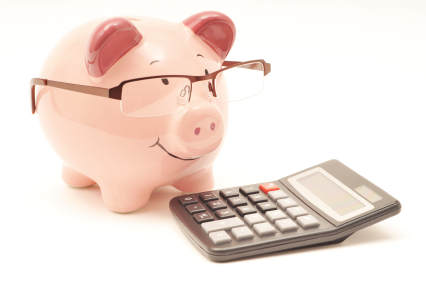 As an example, here's what your Beacon marketing project could cost…
You have 10 Beacons, all running off batteries and all fully installed and tested. That's going to cost you around £300 – £800. The location of each Beacon and the distance it needs to broadcast over are the main factors which alter the cost.
You have an app to push the content to the mobile device users when within proximity, which also guides them between locations using geopushing. Cost of your app with way-finding functionality will be somewhere between £6,000 – £25,000. The scale and depth of the way-finding functionality is the real cost differentiator here, along with cross-platform development where required.
Your practical and creative back-end platform to manage all your Beacons and the content they provide to your users can cost anywhere from £2,000 – £5,000. Again, it depends on the functionality you wish to have, but for a primarily Beacon-based control system you're looking at the bottom end of this scale.
Collecting and using the data provided through the Beacons is an unlimitedly powerful feature. It's also quite simple to do, with a clear and user-friendly dashboard and reactive metrics to show you what's going on at every second of the day at any location. A data collection engine and user dashboard will cost£1,000 – £3,000, depending on the types of data you wish to measure.
Finally, there may be costs involved with any future system developments you choose to invest in; such as app advertising, graphics and content, maintenance and up-scaling the Beacon outlay. As a totally indicative cost, £200 would be a good monthly figure to work from for basic development and maintenance. Up-scaling the system is based entirely on your needs for additional hardware and software.
Realistically, for a 10 x Beacon integration with a mobile app and back-end platform, you're looking at a cost of £9,500 upwards, while looking after the system and keeping it current with engaging content and the latest trends can cost anywhere from £2,500 a year. But let me tell you something – that's extremely, extraordinarily and excitingly cheap given the rewards you'll reap from using such a solution.
There's no better way to tap into this innovative and powerful technology for your business than to use the guidance and services of a partner who can offer an all-encompassing solution (cough, LamasaTech, cough).
If you think Beacons are right for you, or if you'd like to talk more about the uses and benefits of Beacon technology with the experts, contact our friendly LamasaTech team today on 0191 341 0016 or visit www.lamasatech.com