Client
LamasaTech were approached by Sunderland University to generate a solution that would allow students and staff to access documents and other necessary information without visiting a manned reception desk across all campuses. As the university receives a large footfall across each campus so the solution provided needed to be realistic and suitable for its audience and environment.
Objective
Reduce man hours whilst providing up-to-date information across campuses
The system had to be suitable to cope with high footfall
Solution
In order to fulfil the brief that Sunderland University had put forward LamasaTech provided a number of high-quality touchscreen kiosks with various features that would enable an efficient means of obtaining documentation.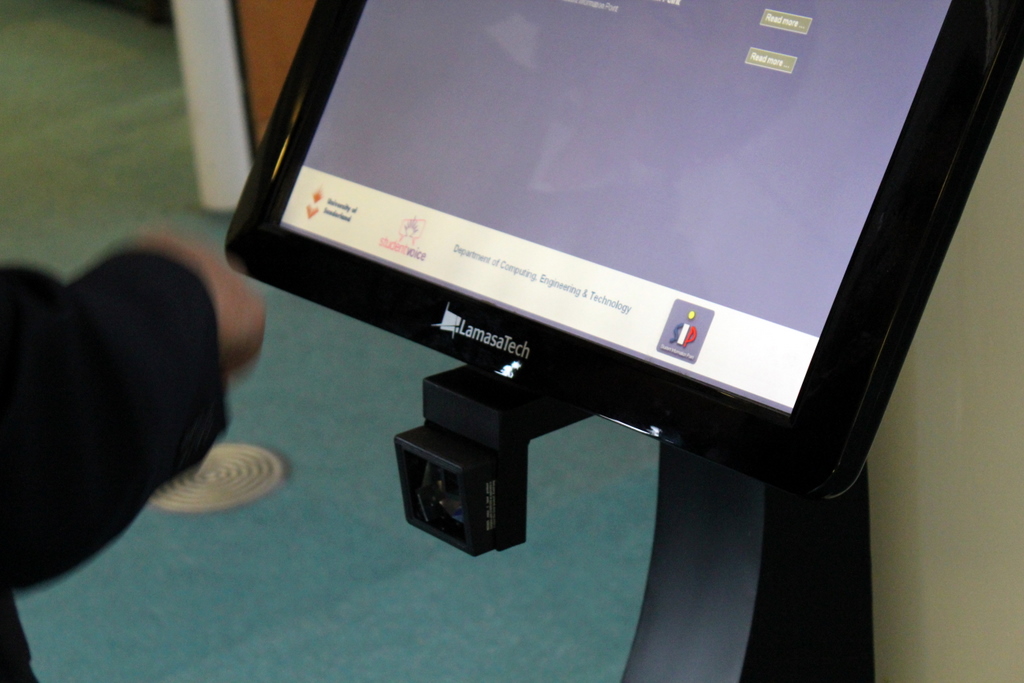 Interactive touchscreen kiosks are a great way to improve efficiency and user experience across many businesses. Touchscreen kiosks allow people to perform a number of tasks alone, meaning staffing costs are reduced and a process can be refined to short simple steps.
The kiosks LamasaTech provided were anti-vandal, secure units and operate 24 hours a day.
Technology
Interactive touchscreen kiosk displays
Kiosks accessible 24 hours a day
Fully secure kiosks giving the university full control
Fully mounted, sealed and robust displays
Barcode scanners fitted into the kiosks for student and staff use
Energy saving enabled with sleep mode
A control system that enables a reboot in the event of a system crash
RESULTS
"We worked successfully with LamasaTech to acquire the touchscreen technology that we required for our student information point. The technology was high-quality and we were able to negotiate on price." – John MacIntyre, Dean of the Faculty of Applied Sciences and Pro Vice Chancellor
Created in 2010 these were some of the first kiosks the region had ever seen. LamasaTech received a large amount of positive feedback regarding our supply of the kiosks. Each kiosk was robust and secure to ensure durability and longevity.