The Covid-19 pandemic has changed the way in which we do things, and this includes workplace best practices. A contact tracing system is now the norm for most businesses.
Corporate professionals are now routinely wearing masks, sanitising surfaces and exercising social distancing measures as a new way of life and work.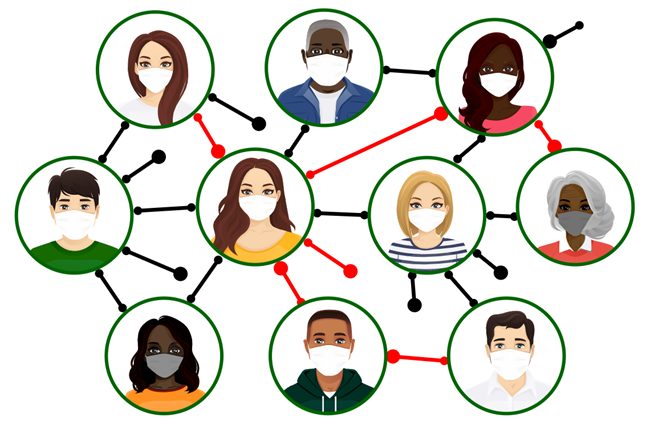 One of these new, best practices is an effective track and trace system (or contact tracing system) that monitors who enters your building and helps to trace any individuals who have contracted the Coronavirus. This can help to break the chains of transmission of the Covid-19 virus and helps to reduce the spread.
A temperature kiosk is a contactless device that measures an individual's temperature in less than a second. Should their temperature be out of the normal range, the company can take immediate steps to prevent a possible outbreak in their building or facility.
The contact tracing system works best alongside a temperature kiosk.
Your temperature kiosk works hand-in-hand with the contact tracing system to try and stop the spread of the Covid-19 virus. The UK government has requested that certain sectors to keep a register of who enters their building, as well as their contact details. This is part of the track and trace system and, when it works with a temperature kiosk, it can go a long way in reducing the spread of this unwanted virus.
The NHS has plenty of information around contact tracing systems on its website.
Currently, a good track and trace system (with added features) is one of the world's best tools for managing the virus and helping our economy to open once again. The good news is that it is easy to implement a contact tracing system.
The lockdown that begun in March has since been relaxed and social distancing measures are not as stringent as they were a few months back. This makes a contact tracing system even more vital if we want to isolate and stop the spread of the virus.
LamasaTech has just released a range of innovative sign-in kiosks that include temperature measurement and facial recognition. Not only does it keep a log of each person entering your building, but it also gives you information on the date entered and their contact details. This means that should someone test positive for the Coronavirus, the employer can then identify who was in the building on the same day and if they may have come into contact with the infected person. This is a great example of how a contact tracing system works.
Any individuals who have possibly come into contact with the infected person can then get tested or self-isolate.
While the implementation of a track and trace system is not compulsory for many sectors, it is required for certain sectors, such as hospitality, tourism and beauty.
Even if you do not operate within the hospitality, tourism or beauty sectors, it is a great idea to make use of the track and trace system as it safeguards your employees and any customers entering your building.
Using a temperature kiosk with a contact tracing system is the responsible thing to do as a corporation.
Although corporations and industrial companies are not currently required to implement a track and trace system, doing so is the right and responsible thing to do!
Not only are you safeguarding the health and wellbeing of your employees, but you are also caring for your greater local community and taking the responsible step towards eliminating this virus.
The Zentron non-contact kiosks are quick and easy to use.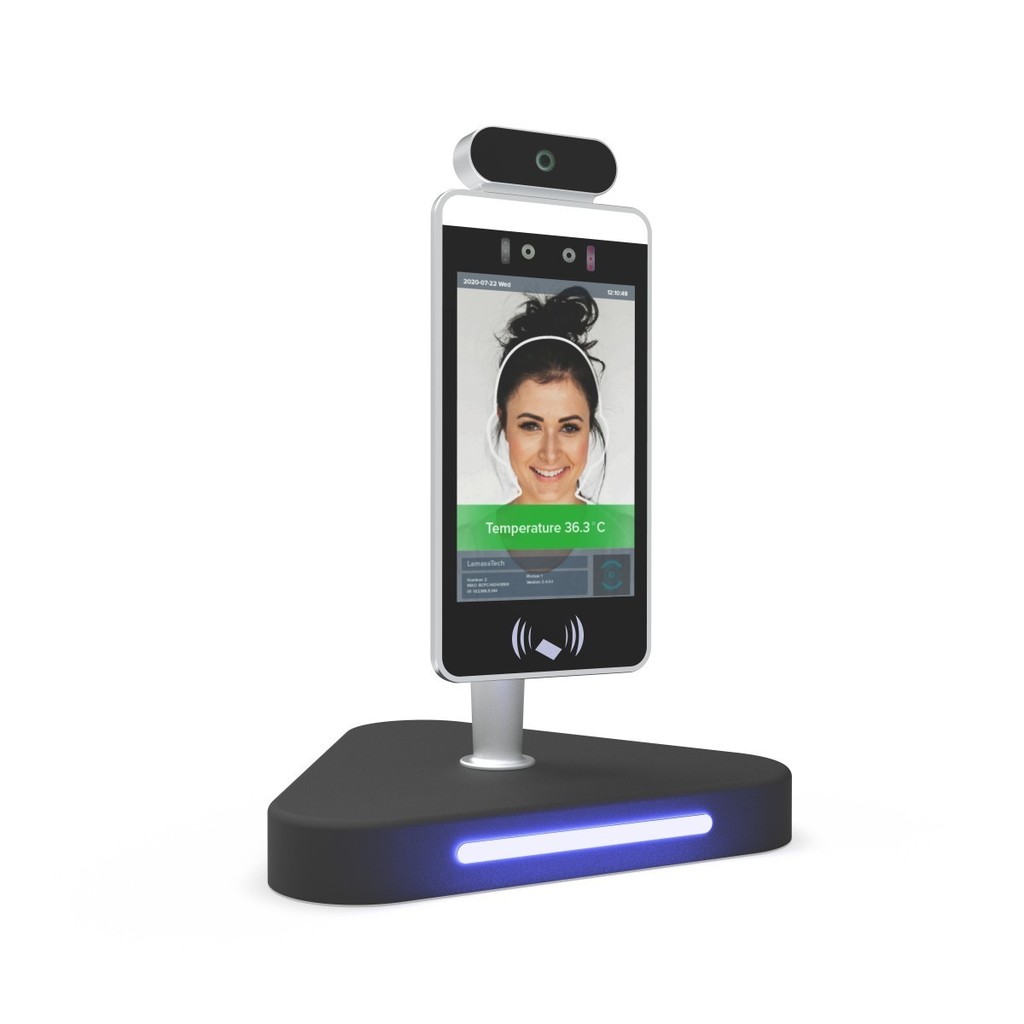 Zentron non-contact kiosks are very user-friendly, easy to use and quick. They also blend in well with any professional, corporate setting.
They allow you to automatically read a person's temperature (from a safe distance) in less than 1 second, enabling you to take action immediately if someone registers an abnormal temperature. It will also alert you to an individual not wearing a mask.
When the device detects a normal temperature, it will provide a successful message. Abnormal temperature readings will be alerted through the traffic light style LED light system.
In addition, they make implementing a contact tracing system easy with full logs of entry times and temperature readings.
These non-contact kiosks have been calibrated and quality assured right here in the UK and come with a 1-year standard warranty.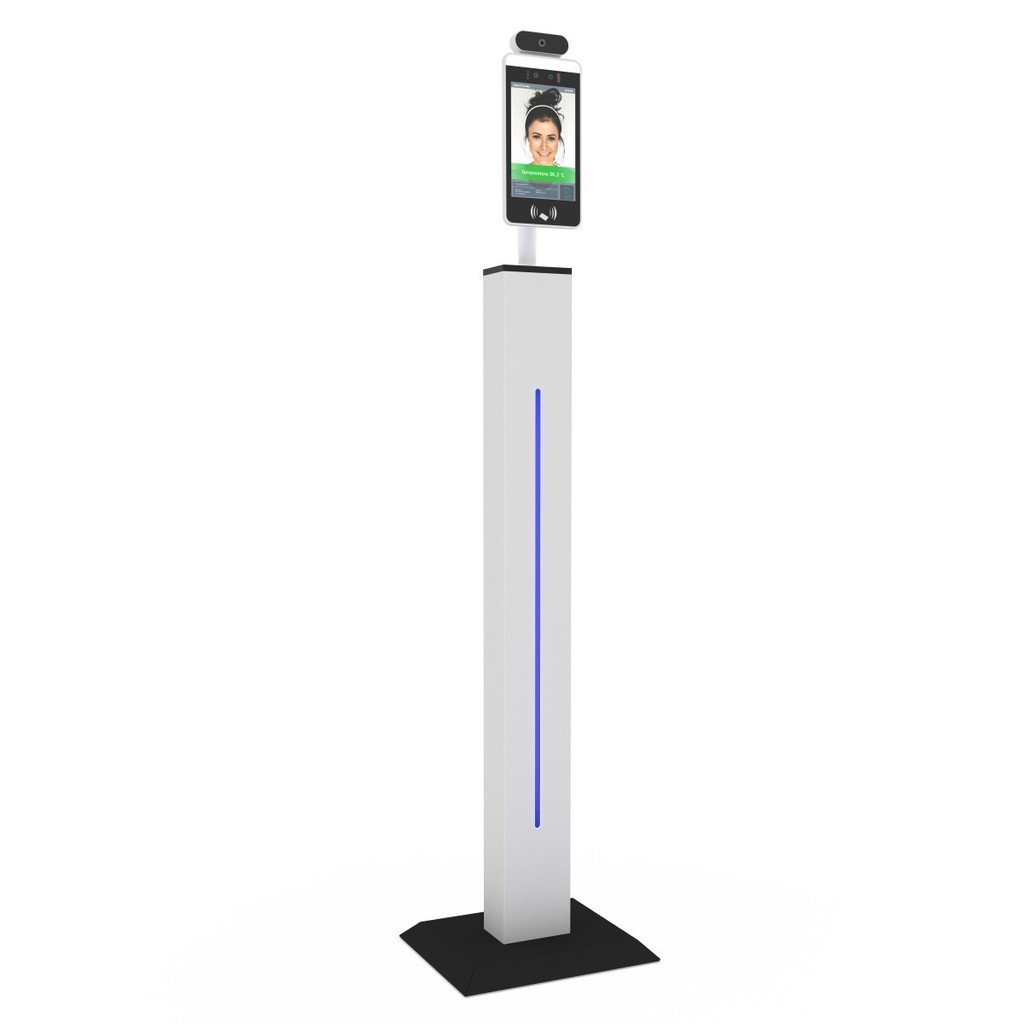 They can be configured in 4 different ways: on a desktop stand, wall-mounted, as a floor stand or integrated into an existing surface.
All this eliminates the need for you to have an employee that is dedicated to taking temperatures and policing the wearing of masks. It is almost as if your contact tracing system is completely automatic!
---
The best defence against a Covid-19 outbreak in your building.
While you cannot prevent a Coronavirus outbreak entirely in your building, if you have an effective contact tracing system in place as well as a temperature kiosk, you are doing all you can to try and prevent an outbreak.
A Coronavirus outbreak in your office can result in a huge loss or productivity and decreased profits so it is definitely better to be safe than sorry!
A temperature kiosk and a good track and trace system will also allow healthy employees to work in a safe environment where they have the peace of mind that their employer cares about their health and wellbeing.
A LamasaTech kiosk can recognise employees through their facial recognition software. It also works for any visitors you may have, including clients, delivery people and much more.
While the Zentron non-contact kiosks cannot diagnose the Covid-19 virus or any other condition, it does play an important role in mitigating the spread of this unwanted disease through its temperature control system that works with your contact tracing system.
Contact LamasaTech today if you would like to learn more about our Zentron non-contact kiosks. and discuss your requirements today.
[thrive_megabutton mt="Explore our temperature kiosks" st="" color="green" link="https://www.lamasatech.com/products/interactive-kiosks/body-temperature-kiosk/" target="_blank" align="alignleft"]