As governments are urging companies to bring their employees back to the office, many businesses are assessing the options available to them concerning making the workplace both feel safe and getting on top of COVID-19 should an outbreak occur. The solution may come in the form of a company-wide track and trace system that can both ensure the safety of employees and help offices and workplaces remain open in the case of a positive test within the building.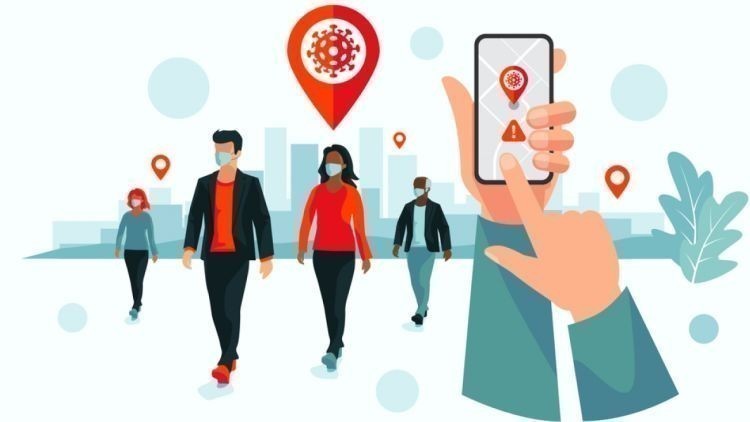 However, the challenge facing companies looking to transition their workers back over from remote working is how to implement such a scheme. So what are the options being explored?
Companies Consider Options for Track and Trace Scheme Implementation
Since technology in this space is either still in development or undergoing the process of repurposing, there isn't a clear cut approach for companies that are looking to implement a virus tracking scheme of this nature.
One popular idea that has been mooted is through apps on mobile phones and other similar devices. Tech giants Apple and Google are already developing their own versions of track and trace software that will automatically alert those who've been in close contact to those with a test.
However, there are a few issues with this specific methodology. Firstly, the development of these apps has been a time-consuming process. Many companies have moved back into their offices or industrial warehouses before any company has sufficiently "cracked the code" to an effective solution.
The second problem is privacy. Employees have already voiced concerns about the level of data that their employers will be collecting on them under the guise of contact tracing. While lawyers have suggested that mandatory use of these track and trace apps would be legal, that's not to say that there wouldn't be resistance from employees concerning about how much information an employer could view.
So with software still in the development phase, is there any technology that companies returning to the workplace can currently use to help implement effective virus tracking within a building or office?
Existing Technological Solutions May Provide the Answer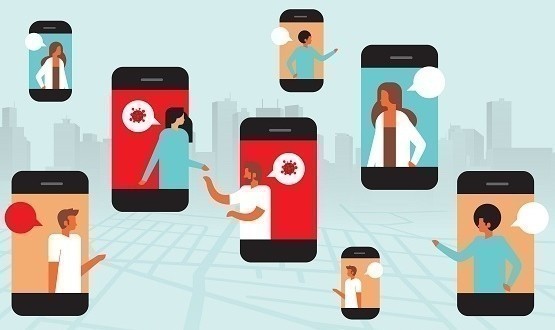 While apps could become a vital pillar of an overarching company virus tracing policy, there are existing technological solutions available today that can provide the information to implement an effective tracking system.
Body temperature kiosks, for example, can keep extensive logs of all personnel movements within a specific location such as a warehouse or an office headquarters. Data gathered through these machines can include date and time of entry, name of the employee, and a history of their body temperatures on any given day.
In the event of a positive test returned from an employee on-site, an employer can quickly and easily identify who else has been in the building that day and may have come into contact with that person. Then the employees concerned can be informed and instructed to get tested or self-isolate. This would work particularly well in a corporate office or industrial setting whereby the only individuals on-site would be either employees or pre-approved guests with sufficient information to be traced.
Body Temperature Kiosks Double as A Virus Deterrent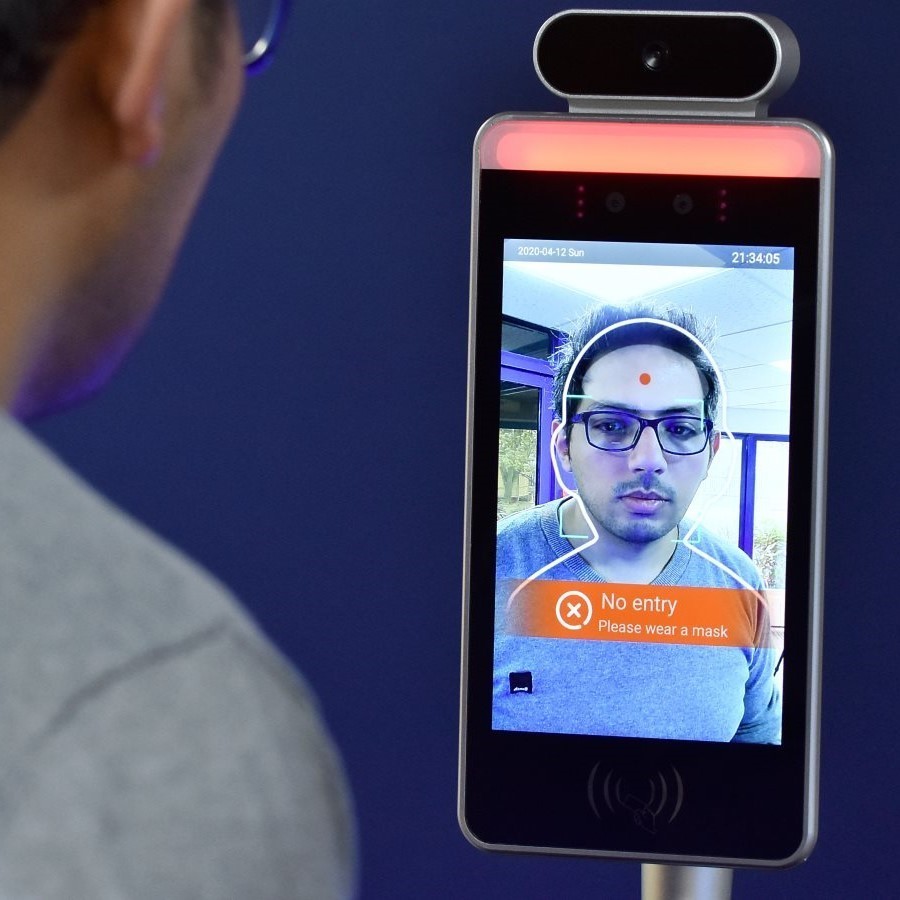 Not only can temperature-measuring kiosks help to instil a viable track and trace system, but they act as an effective deterrent against the virus itself. While no technology (as of yet) exists to detect COVID-19 beyond the industry-recognised swab kits, these kiosks can detect an abnormal temperature within a second.
Leading health authorities such as the WHO have stated that fever is the most common symptom of the virus. Therefore, detecting an abnormal temperature could signify that an individual has an illness. With a kiosk in place at an office, for example, an employee could be prevented from entering and asked to seek a test. In the case of a positive test, an employer can then use the data gathered on the kiosk to trace those in close proximity to the individual in the days prior.
Therefore, by utilising temperature-reading kiosks, companies can both better protect their working environment from the threat posed by the virus and implement a company-wide track and trace system.
---
While the effort to limit the spread of the virus continues, body temperature kiosks may help on the frontlines by helping to trace those who may have come into contact with those carrying the disease.
Additionally, with temperature sensors and facial recognition technology, employees can also have their temperature read within a second, ensuring minimal disruption to operations and continued employee safety.
If you would like to learn more about our temperature kiosks for the industrial sector, don't hesitate to get in touch with a member of our team to discuss your requirements today.
[thrive_megabutton mt="Explore our temperature kiosks" st="" color="green" link="https://www.lamasatech.com/products/interactive-kiosks/body-temperature-kiosk/" target="_blank" align="alignleft"]