Client and objectives
This leading airport in Saudi Arabia was looking for a solution that would allow visitors to easily find their way around the airport by utilising a digital wayfinding system.
The main requirements for this project were:
The ability to edit the map and content on the kiosk
Keep all information up to date
Solution
LamasaTech designed, developed and delivered the full wayfinding system and supplied and installed the multi-touch kiosks. The system was equipped with a complete content management system that:
Allowed the airport staff to edit the map and information from their PC
Ensured that all information was accurate at all times
Allowed staff to control updates to the system and ensure these were set for their least busy times
Showed advertising and promotional messaging when the map was not in use
This provided the airport's customers with the best possible service and allowed the airport to make the most of the kiosks as a whole.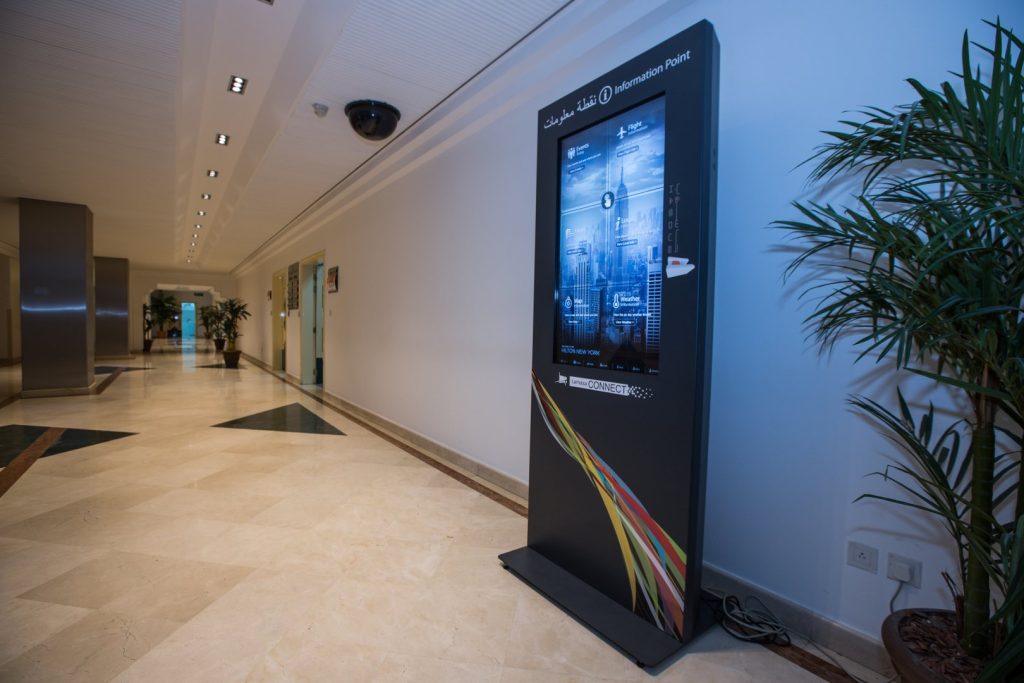 These kiosks were also equipped with a control management system. This system controls the kiosk's heartbeat and the kiosk's outer shell ensuring that the application can easily restart in the unlikely event of a crash. If a failure occurs the kiosk restarts, reports errors to the admin and reports on the hardware status in real time. This allows peace of mind when deploying and updating large-scale rollouts.
Technology
Multi-touch kiosks
Full wayfinding software package
Full Content Management System
Offline synchronisation functionality
Ability to integrate with the fire alarm directing the user to the nearest exits
All kiosks were anti vandal
Full corporate branding and painted steel
RESULTS
The full multi-touch system was a very successful project and the feedback received was extremely positive. By implementing the kiosks, visitors could easily navigate their way around the airport quickly and efficiently. This improved the visitor experience and allowed easy navigation independently throughout the airport.